Thanks for downloading
Malware Hunter
You will also enjoy our highest rated and all-in-one utility product -
Glary Utilities 5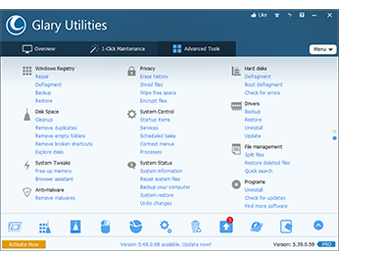 Glary Utilities 5
• The No. 1 Free, Powerful and All-in-one utility for cleaning your PC.
• Boosts PC speed and fixes frustrating errors, crashes and freezes.
• Features one-click functionality and easy, automated options.
• Over 20 tools to maximize your Computer's performance.
5.211 for Windows | Windows 11, 10, 8, 7, 2000, XP, Vista.
Product Awards

What people say about us?

Sharon Lis
2016
I have recommended this utility to everyone who tells me about their computer problems. It is free and it has been doing a great job for me for over 10 years! Thank you for this great little product~

W Jay Goldthwaite
2016
Glary is used by professional world-wide, and is free. If user wants it to be automated as well, the cost is very low, and includes more than one computer. Great, easy to use utility. Does a lot.