What's the remote software update in Glarysoft Software?

Remote Manager allows network administrators to manage software installation and updates for thousands of LAN PCs. Especially in scenarios such as Internet cafes, schools, companies, etc., a network administrator can manage multiple LAN PCs on his own computer, update and install the software included in Software Update.
Step 1: Software Update Pro needs to be installed on each PC.
Step 2: Check the user computer you want in the list on the right, then check the software you want to install on the left, and click Install to start installing the software on the specified computer in the local area network.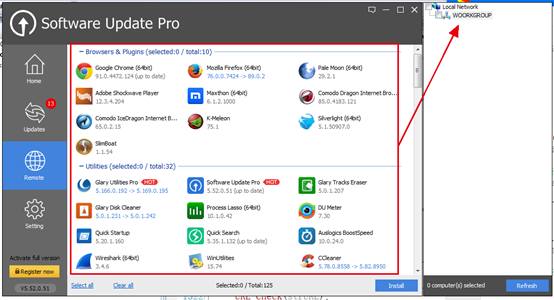 We appreciate any of your questions about Glarysoft services. Contact us now >