If you have purchased a license for pro version, you will receive an email which contains the registration code. Please activate your pro version in the following steps. (If you do not receive an email, please contact support@glarysoft.com)
First: When you run Glary Utilities after installing it, click "Upgrade Now" button under the "Overview" tab.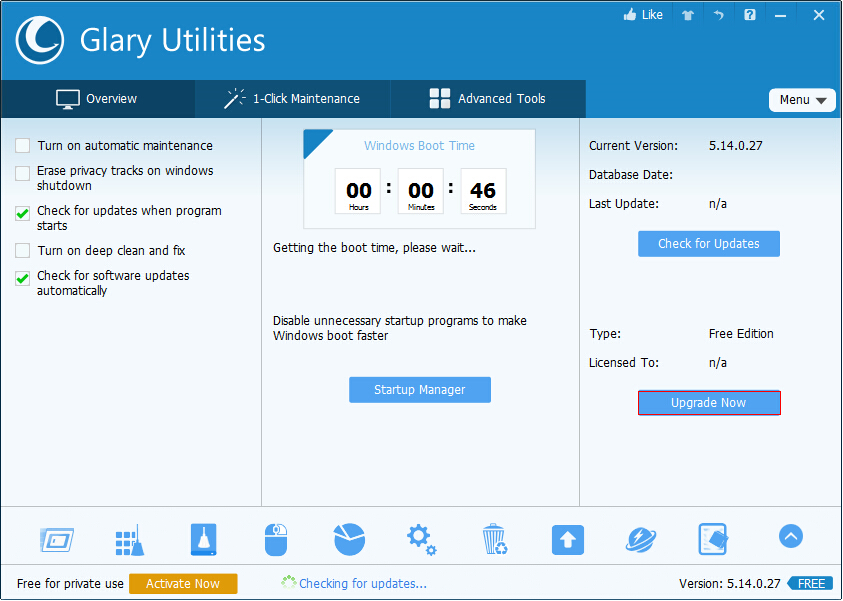 Second: It will pop up a box for you, enter your name and the registration code, and finally click "Activate Now"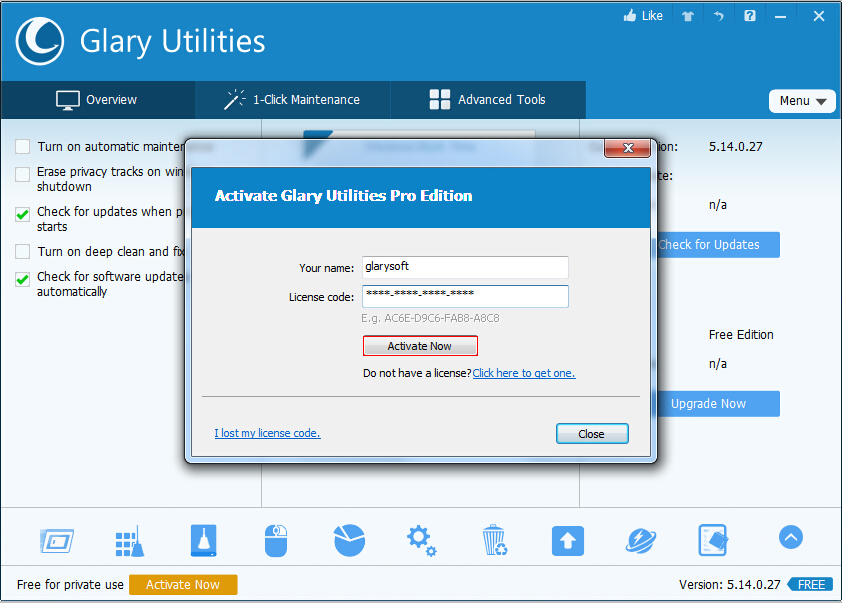 After activating pro version, you can choose to automatically download updates and prompt installation, so you do not always have to manually download from official site.
Start the settings box, check up the two options
1) Load Glary Utilities automatically on Windows startup
2) Automatically download updates in the future
then click "OK", or when you are notified of a newer version, check up the box before "Automatically download updates in the future"